Two centuries of tradition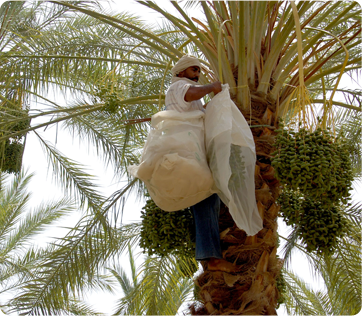 Kartago Dates present Deglet Noor organic dates is the inheritor of an ancestral tradition left to it by generation in
the Horchani family
who has grown several varieties of thousand-year-old dates for more than two centuries.
It is a family-owned and managed company that has been founded upon the establishment of the largest plantation of date palms in the Tunisian Sahara, located in the valley of Saba Abar, in the heart of Djerid Oasis.
Deglet Noor dates are absolutely unique in terms of appearance, taste smell, and quality, which ranks them, today, as the best in the world.
[/row]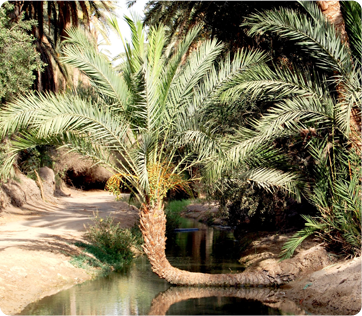 The Djerid
in southern Tunisia with its many oases over the breath-taking rugged landscape, is one of the oldest inhabited regions in the low Sahara. A field of beautiful palm groves which owes the reputation of their health to the green oasis spread out along Chott-el-Jerid. Their existence is linked to the spread of springs whose water allowed the expansion of irrigation in Tozeur, Nefta, Hammamet, and the production of high-quality dates.
[/row]
When tradition meets modernity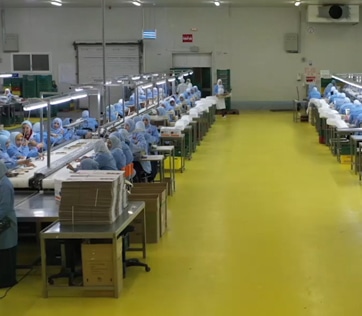 Kartago dates
processing units are fitted with sophisticated and ultra-modern equipment which treats every year millions of tons of the highest quality dates in the world and a farming unit that looks after pollinating the dates, irrigating them and picking them manually. These dates are then exported to many countries throughout all five continents. First, the dates are treated and selected, and when they are stored in cold rooms with a total storage capacity of more than 22M lbs.
[/row]
Annual Production Capacities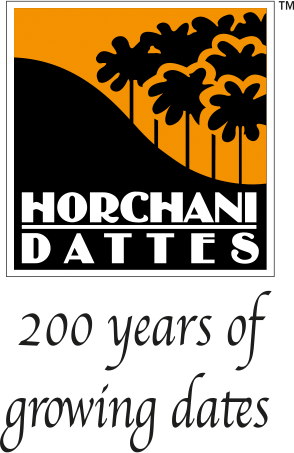 The Horchani family
, as one of the largest growers of dates in the world, exports every year over 26.5M pounds of sweet and pleasantly aromatic dates to more than 50 countries in all five continents.
As a company, Kartago's reputation relies primarily on the ultra-modern equipment of its industrial processing facilities and its high-quality standards. All the facilities are certified BRC, ISF, ISO, Global Gap, Social Smeta, Kosher, and Organic.
[/row]
Guaranteeing strict quality control at all stages of production remains our first and ultimate objective. Our facilities are certified ISO 9001 and 22000, HACCP, BRC, IFS, Kosher, Hallal, ECOCERT, BIO SUISSE, NOP, and Sedex Smeta
[/row]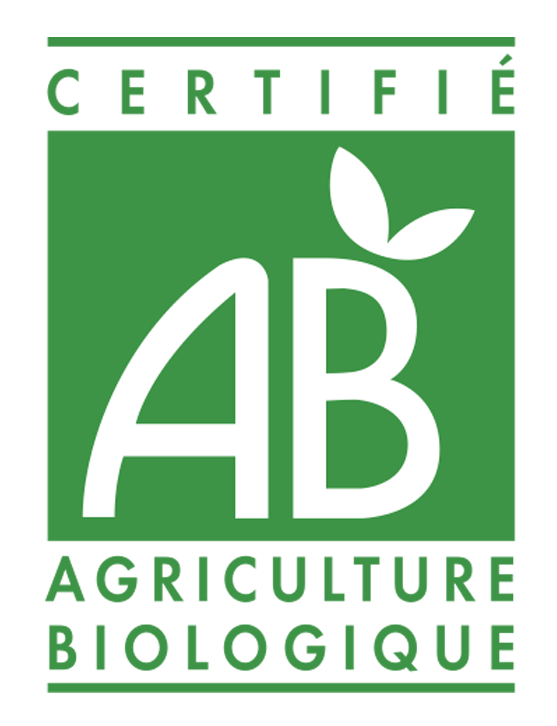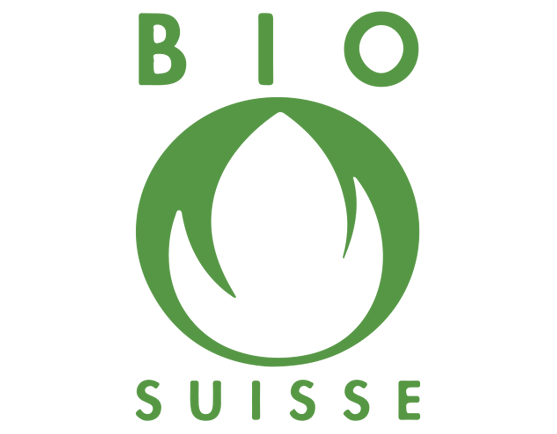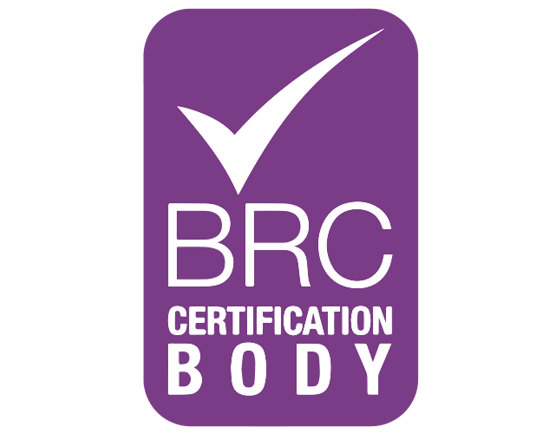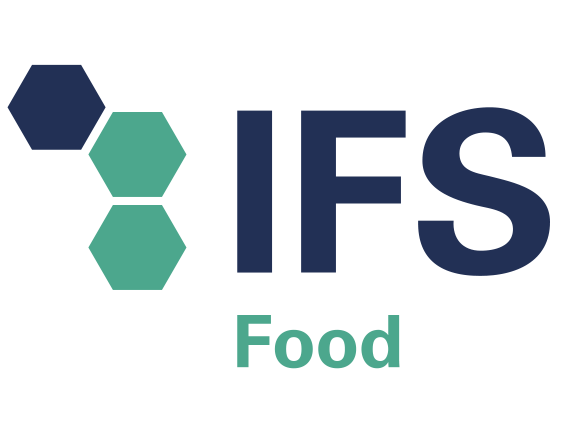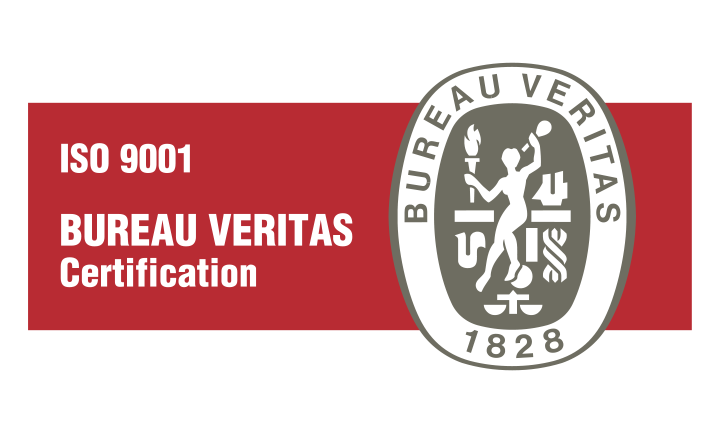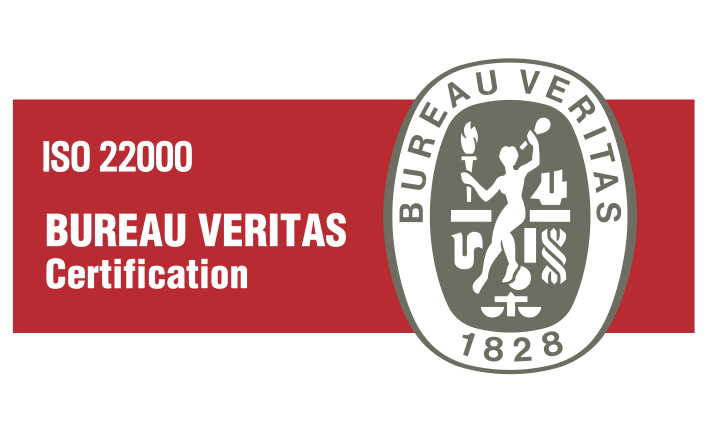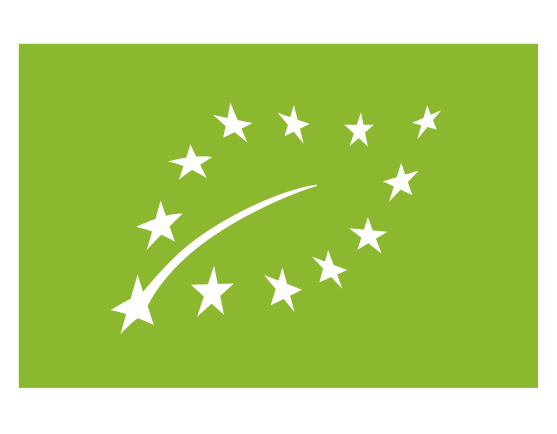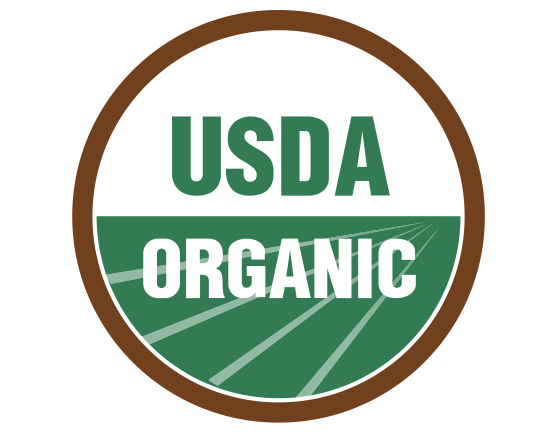 [/row]
Kartago dates is very conscious on how its activity affects the region. That's why it strives to reduce its energy consumption as low as possible by using solar panels, water purification and high efficient equipment. Kartago dates is aslo the main employer in the degache town employing directly and inditectly over a 1000 workers from farmers to highly qualified engineers.
[/row]